It looks like the job's done.
We're exhausted, there's blood everywhere and that sloppy piece of skin
is still hanging under our bellies.
I think our bottle isn't half empty or half full.
It's just empty.
Weight of the world seems to be too much to handle for these poor fokkers.
We've heard it takes seven freaking years to fully recover from pregnancy.
We don't have that time. Don't have even time to check the email or wipe our asses….
Where do I find time for new Fokker songs?
There's only 300 of them left in the drawer…
The only solution is to stop crying and start to do things.
I've learned that from Markku, but how is it possible
that Markku is still the busiest man I've ever known?
Something wrong with the formula?
Have to say that past couple of months of making the album
were very cautionary.
We had to dive so deep inside ourselves that we found a whole new band.
What an enourmous potential was hiding there.
This is the new Fokker that we've always been searching.
A couple of pics from our mental journey:
Don't you ever take candy from a man who looks like this one!
NEVER!!!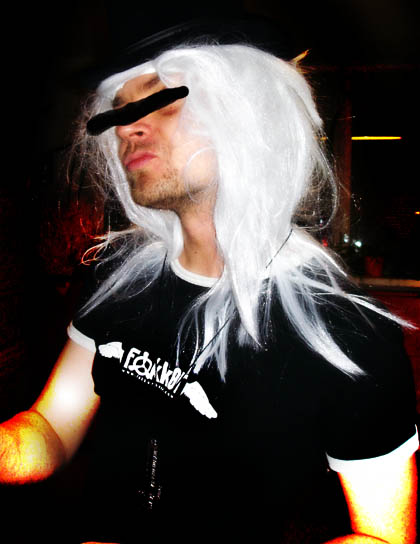 Not so expensive shemales,
(keep the distance long enough)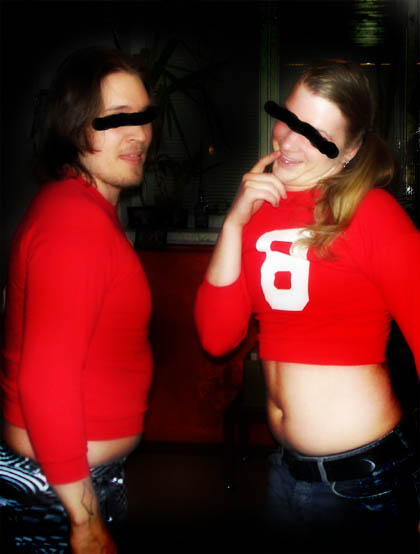 What kind of pills affect this way?
(The symptoms look like manic depression)
A.Fokker says NO. Listen to your mother!!!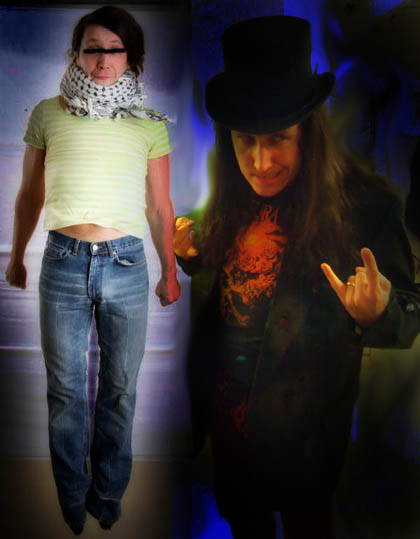 OK.
Seriously (???)
The album is now ready, covers should be finished during the weekend and
the whole thing will be off to pressing next week.
The title is: "Fokker …has landed"
Songlist:
1. Hole
2. Insider
3. Rope
4. Don't want to know
5. Mess
6. All good things
7. Over and over
8. Feeling that you got
9. Used to be mine
10. One more last time
11. Scapegoat
12. Run
13. Follow
Starting two weeks before the album release (MARCH 21st)
we'll be putting up a new song everyday to MySpace for all of you to preview,
so there will be a reason for daily visits to FokkerLand.
Rock on,
we love you all!!!
(want it or not)