… yes we are. And we play some gigs too.
I think these guys like the taste of beer, except Markku. He just loves to drive his new sports car. But that is ok with the other Fokkers 'cause we don't like driving. At least when we're drunk. And I think there were a couple of times when we were drunk after the gig.
Actually Lauri handled all the liquids when we were in Vastavirta and I (A.Fokker) and Pasi tried to do our best in Torvi.
OK
Vastavirta was a new place for me, but it was a nice surprise to see how things work in Tampere (again).
These guys know what poor rockers want. Food and beer. Food was nice vegetarian soya stuff. (Lauri didn't eat it 'cause he's an anti-vegetarian(eats only animals who eat other animals). So we had our bellys bloated.
The gig was great. I didn't hear my guitar(again) and Lauri lost his drumstick(again).
I think some of Lauri's drum hardware is still there today…
Anyway heads were banged and there was a nice amount of audience and some good feedback from them after the gig. Some people like more of our "rock" stuff (Bone, Feeling that you…) and others prefer that harder/stoner shit(Insider, Run, Speed queen)
Somehow we lost our drum genius to the sinful night of Tampere-city, but that just meant more space in Markku's 2 seated sports-Opel.
Afterwards we also found some strange pics of an anonymous Nitrokiss singer…
"PART Lahti" Is just pictures for now, maybe tomorrow I'll write something. Now it's time to get some sleep….
Subscribe to our blog and come back later.
Fokk on,
-A-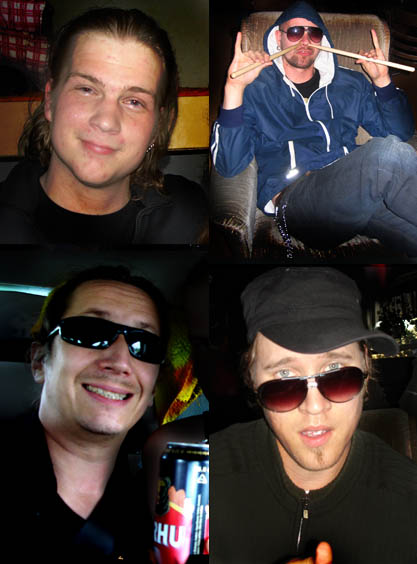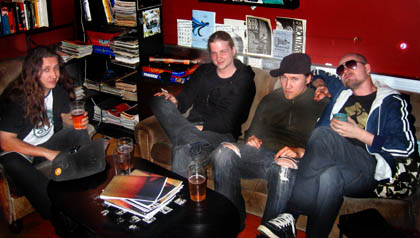 Killing some time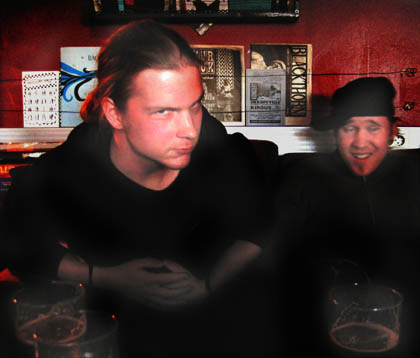 Which one is the driver?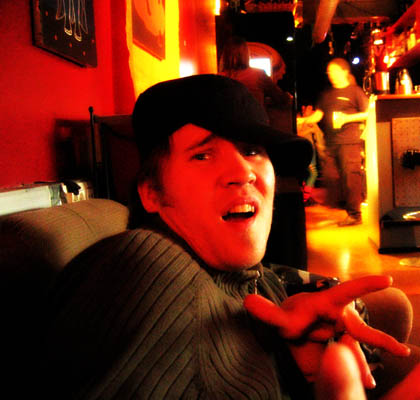 Return of the Mc Basic ArkMark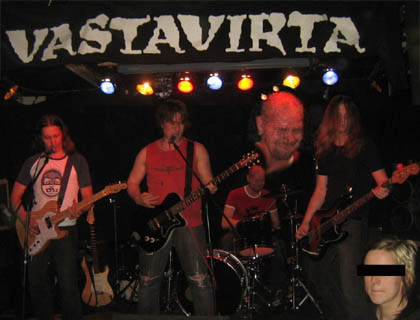 Lauri pushing the shit out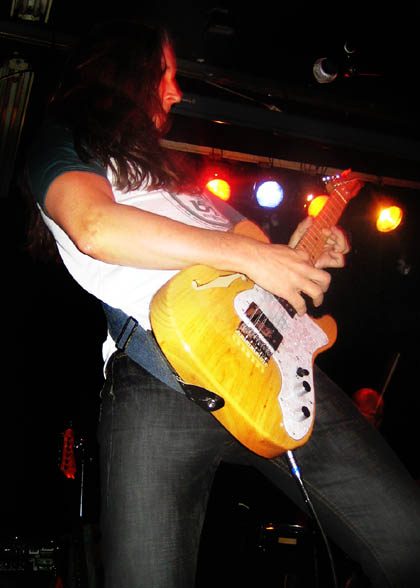 Rokrok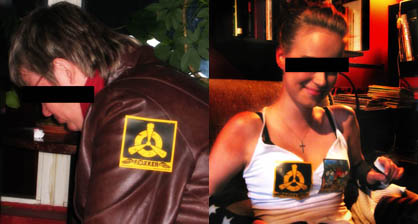 A couple of Fokker-fans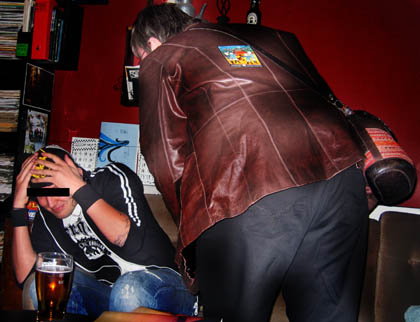 An average Fokker-fan teaching some golden rules of behavior to some anonymous rascal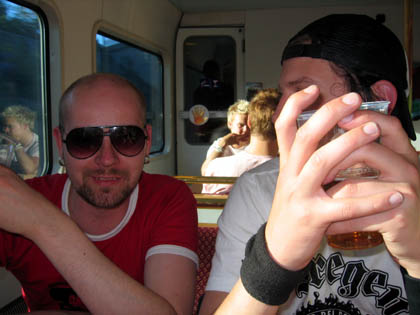 Next day Lauri was prevented from working.
Some strange tropical flu had attacked our poor drummer.
God damn his throat was sore, but medication was nearer than…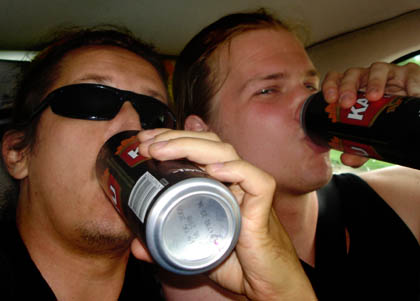 Trip to Lahti is starting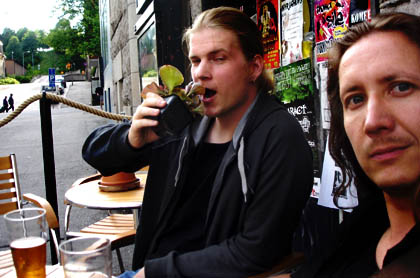 Lunch break. Pasi has never been too selective.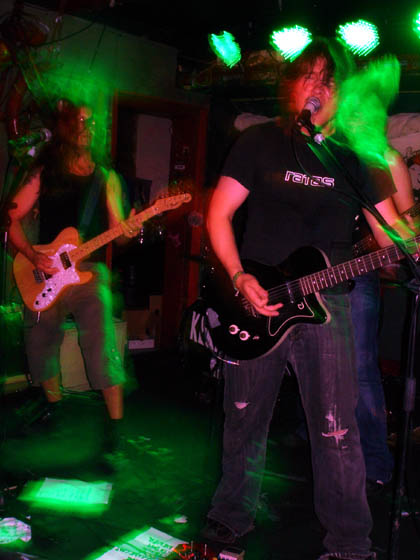 Psychedelic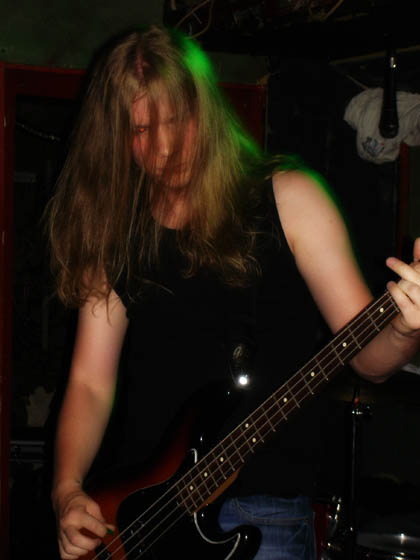 Evil Bishop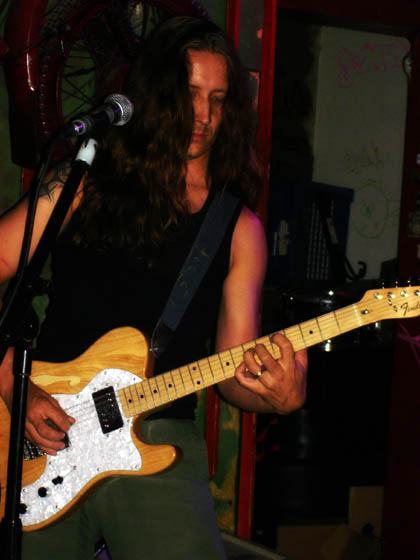 Something wrong with the fingers….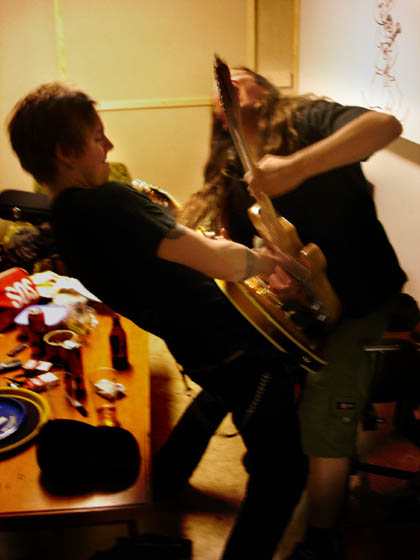 Guitar battle between Kerho's Lasse & A.Fokker.
Looks bad and sounded like shit. 😉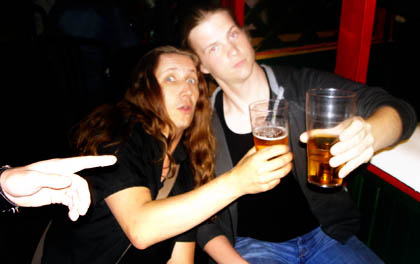 Dynamic duo selling stuff. (I suppose)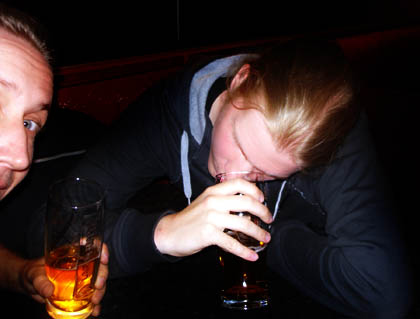 Pasi lost something in his glass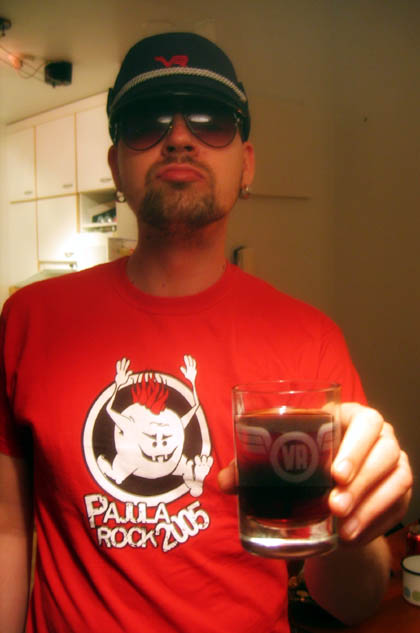 Sad Lauri finally got his drink the next day after some hard work.
It was well-earned
Pics by Fokker, Kauno Saario & Lisssu