It was silent evening just before Christmas.
Snowflakes slowly falling from the sky and the northern
lights shone. There was nobody on the streets, except three
Fokkers heading to the fokker-cave with intent to spend the
evening with Christmas atmosphere. (drinking like maniacs and
shooting pics)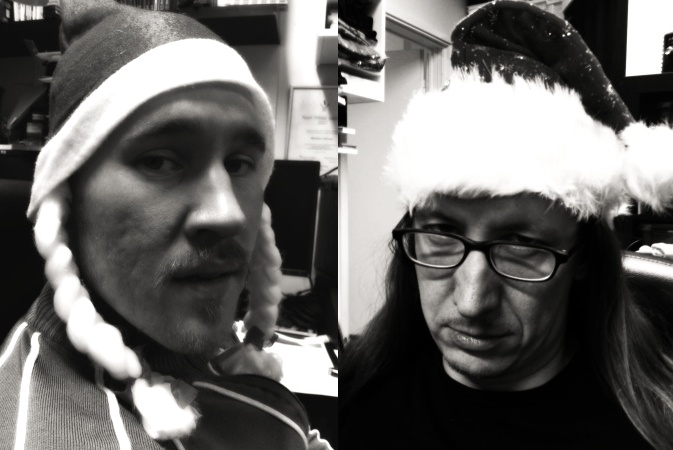 The amount of booze wouldn't be problem, so it was better to start
right away.
Cheers.
After we lost our stickman Lauri to the 
hiphop
, we've been
re-making demo-versions again and now it's good time to stop
and listen some.
Have to say that shit ROCKS. I've been talkin same almost
three years now, but now something is finally happening.
There's almost 15 songs, but I decided that next release will have
max. 40 minutes of stuff, so there will be hard decisions…
Cheers

What is coming:
– Better melodies, riffs, lyrics.
– Faster & slower stuff
– Older & uglier fokkers
Cheers

Not coming:
– hit choruses
– happy, happy, joy, joy
– clapping hands 
(wait…. maybe)
– radio play
– videos of fokkers in the rain with shirts/skirts open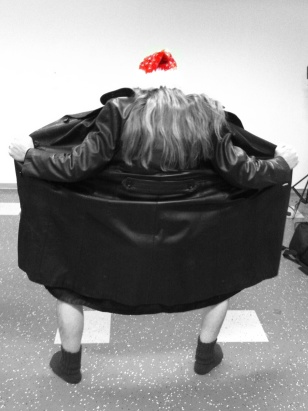 Cheers,

So we listened all recorded stuff couple of of times, made some
tempo changes and smiled loud.
It will be great LP. Or EP. Or single, but great anyway.
Cheers
Now it's time for (cheers) Christmas meal = Meat, glögi, rum & raisins.(cheers)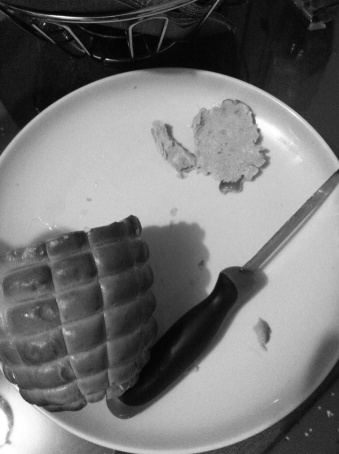 (yeah, it's a murder)
Cheers
After that we recorded some vocals to our "punk" song.
(actually nothing to do with punk, but demo-vocals were somewhere there. ;))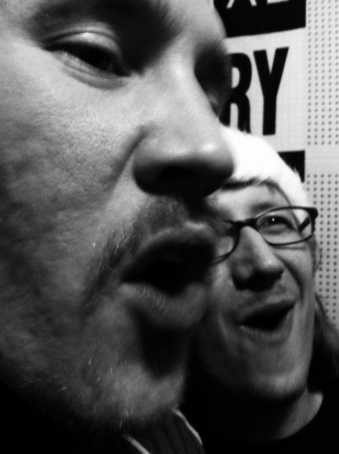 Cheerss
It looked like we were ready for new promo pics.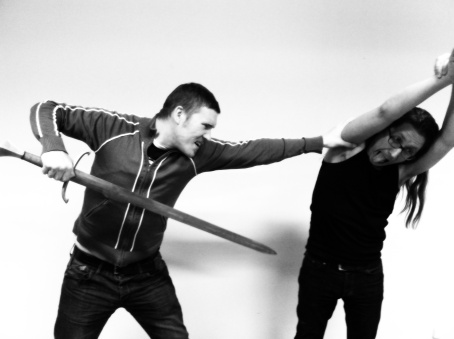 Facebook
 & 
Myspace
Of course pics are a little bit suspicious, but Fokker.
(BTW: The sword is just a thing we founded from corner of a room, but hell, you can't go wrong with the sword…. :))
Cheerrsss
Markku did some magic with photoshop, uploaded pics to net
and drank some.
So did P & I.
Chesss
Doesn't remember a lot of later incidents, but sure we remembered to pour our last alcohol to the ground.(new tradition)
Have a great 2011 & remember to rock the fokk out,
-A. & other fOKKERs-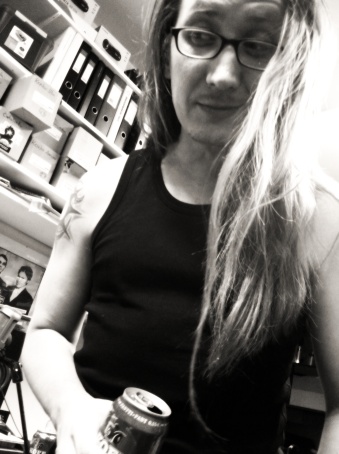 (this pic is for Lauri(neon2) Elo ;))
Hey!!!!
Sorry there's not much of Pasi in the pics but he's the man behind the camera thing…..
…and remember the SWORD …
…but don't forget to check out LEE's brand new Imrishah! 🙂